YOUNG PERSON SESSION: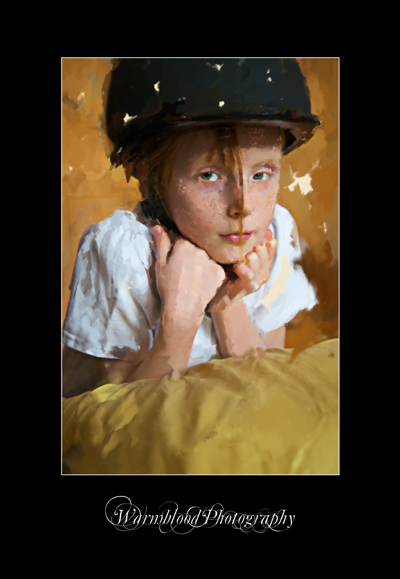 Sixteen and Under.......
Please note: With any child / young person session, it is a prerequisite that a Parent or family adult member is on hand at all times throughout the session. Preference is for the family member to be familiar with the horse the rider is on or at the very least, is experienced around horses.
A horse handler is available upon request (should this be a problem) upon which a small fee will be charged directly to the client. I would advise this extra help for children under 8years of age. (Please see Investment info)

The session shoot in its format remains the same as with the adult sessions regarding time and type of option available, Classic & Contemporary. There are other factors to be considered which are specifically addressed in communication with the Parents/Parent directly. However, it is important for me to stress that the child should be considered a competent/novice rider with experience.

I will need assurances of this from the Guardian, before any booking is undertaken.